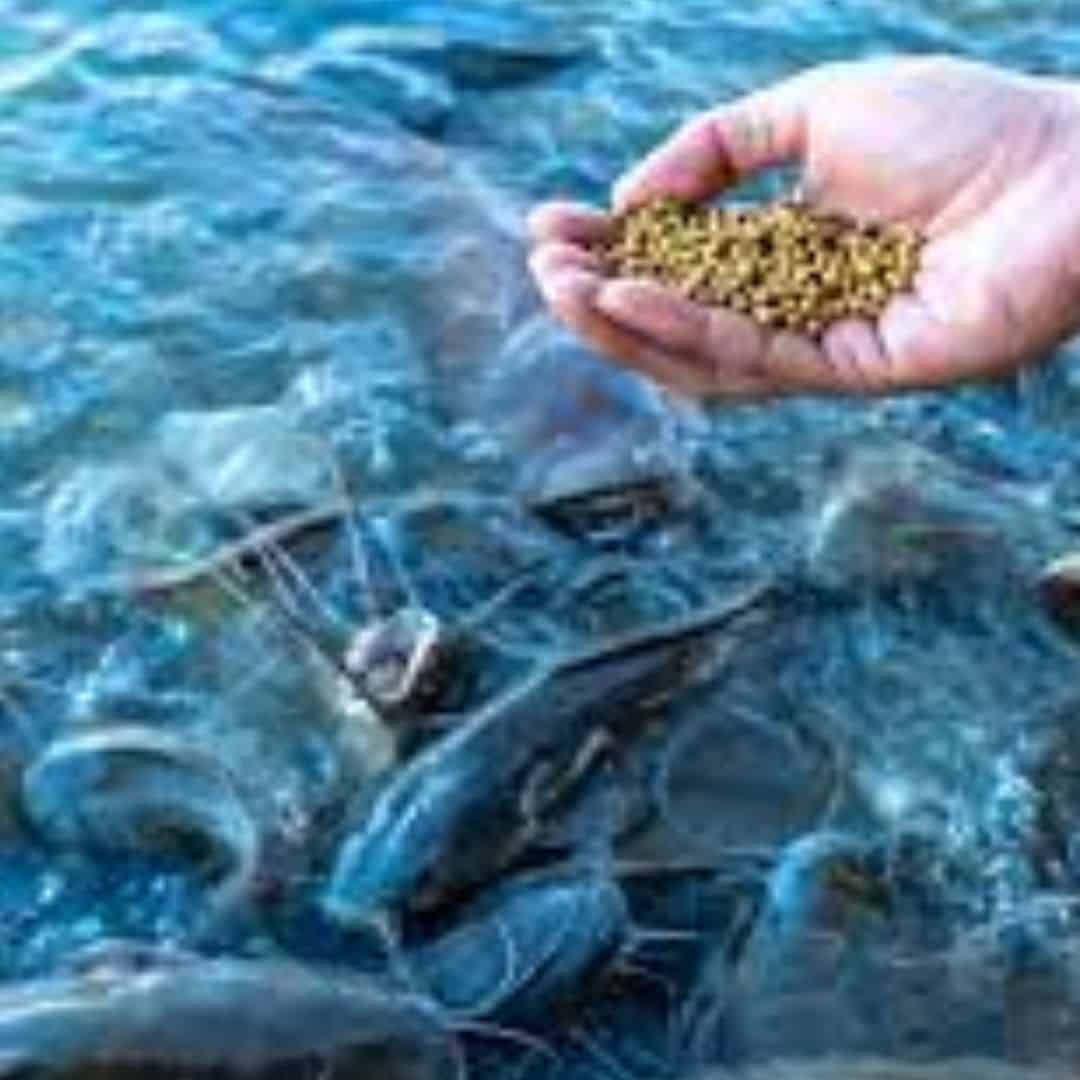 Fish Feed Price in India
Fish Feed Price in India – Fisheries are extremely important in supplying the growing demand for seafood globally. Due to technological advancement and availability of high quality fish meals, India's aquaculture sector has expanded significantly in the last ten years. Prodigy Foods identifies itself as one of the top leading manufacturers and suppliers of Fish Feed among the leading companies in the market. Here we will examine the Fish Feed Price in India, and how Prodigy Foods can help you in the fish feed industry.
Prodigy Foods is now a significant company in the Indian fish feed business. It is known for manufacturing high-performance fish feed owing to its dedication to research, innovation, and quality. The relentless efforts of the company in improving nutritional feed and feed formulations have resulted in improvements in the growth rate of fish feed and overall agricultural production.
The Rising Demand for Fish Feed Manufacturers in India
India's growing population and rising living standards have led to an increase in the consumption of seafood. As a result, the aquaculture sector has evolved to accommodate the growing demand. Fish feed is an important component of production expenses in fish farming and accounts for a large amount of those expenses. According to the Ministry of Fisheries, Animal Husbandry and Dairying, the amount of fish collected has also increased over the years, reaching 12.18 million metric tons in 2020.
India's fish feed market is estimated to grow from US$ 3.91 billion in 2023 to US$ 4.88 billion by 2028, at a CAGR of 4.50% from 2023 to 2028. Due to the large variety of aquatic species that go to the export market, India is a major destination for fish feed. Due to an increase in disposable income, an increase in health awareness, the sale of fish feed in this country has shifted to markets.  As demand increases, it becomes even more important to understand changes in fish feed pricing.
Top Factors Affecting Fish Feed Prices in India
For fish farmers and other aquaculture stakeholders to navigate the market correctly, they need to understand these factors. Following are some of the main factors affecting the Fish Feed Price in India:
Raw material costs – The main components needed to produce fish feed, such as fish meal, soybean meal, corn, wheat, and other protein sources, account for a large amount of the total cost. Changes in the price of these raw materials in the international market can have a direct impact on the price of fish feed in India.
Raw material demand and supply – The demand for raw materials varies among different industries, including aquaculture and animal production, and is affecte by a number of factors including weather, geopolitics, and global economic conditions.
Crude oil prices –  The cost of transportation is affected by the price of crude oil, which in turn affects the cost of moving components for fish feed from suppliers to production and distribution facilities. Due to higher oil prices, transportation expenses and the cost of fish feed may increase.
Weather – Weather-related disasters, such as floods or droughts, can stop the flow of raw materials, which can lead to changes in prices.
Fish Feed Price in India | Fish Feed at Best Price in India
The cost of fish feed in India can vary depending on a number of factors including the type of feed, brand, region, and market conditions. What we recommend depends on the specific needs of the area and the type of fish you keep. Fish feed price in India including Prodigy Foods is affected by the volatility of the market. According to our research, the Fish Feed Price in India can range from around Rs.500 to Rs.15,000. Fluctuations in the prices of essential ingredients, such as fish meals, soybean meals, and other raw materials, can cause variations in the total cost of fish feed production. 
Why choose Prodigy Foods as a Top Fish Raw Material Supplier & Manufacturer in India?
Prodigy Foods is one of the leading companies in the fish feed manufacturing industry as it manufactures and supplies Fish Feed Raw Materials in India. Additionally, it exports its products to Bangladesh, Vietnam, Taiwan, Germany, China, Nigeria, and China. Additionally, the entire production process, from fishing to processing and raw material storage to delivery of the finish product, is closely monitor. Here are some potential reasons to choose Prodigy Foods as a Top Fish Raw Material Supplier & Manufacturer in India:
Firstly, Prodigy provides foods made from high-quality fish raw materials that meet industry standards and comply with food safety regulations.

Secondly, we offer a diverse range of fish species and products, so it caters to a wider customer base and can provide you with more choices.

Thirdly, Prodigy Foods can ensure a steady supply of fish raw materials from reliable suppliers, thereby reducing the risk of production delays and shortages.

Additionally, Prodigy Foods can offer competitive pricing, allowing you to maintain healthy profit margins and remain competitive in the marketplace.

Lastly, Prodigy Foods may have relevant certifications, or FSSAI or accreditations which demonstrate their commitment to quality and safety.
Contact Details
Name: Prodigy Foods
Address: SCO-25, First Floor, Chandigarh Ambala Highway, Zirakpur, Punjab – 140603 (India)
Phone Number: +91-98763-28135, +91-86999-02333, +91-99882-04976
FAQ About Fish Feed Price in India
Q – How often should you feed the fish?
A – The species of fish and their life stage determine how often they need to be fed. In aquaculture settings, fish are often fed two to three times a day.
Q – Which company provides Fish Feed at the Best Price in India?
A –  Prodigy Foods fish meal is one of the best Quality feed foods ever made in the country with high nutritional content.