Fish Feed Raw Material Suppliers & Manufacturers
Fish Feed Raw Material Suppliers & Manufacturers – As the name suggests, fish feed is food for fish. What are the basic ingredients required for the manufacture of fish feed? Prodigy Foods provides Fish Feed Raw Material Suppliers & Manufacturers all over India. We protein, fat, vitamins, and minerals make up most of the ingredients in fish meals. Rice straw powder, bean cake, peanut cake, corn gluten meal, rice bran, bran, locust leaf powder, and other materials are the primary raw materials.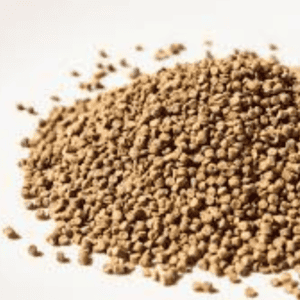 It is our long-term goal to make Prodigy Foods the top fish feed supplier in India. And now, thanks to all of your love and support, we are expanding our business and growing rapidly. We would like to express our gratitude to all our customers, supporters, friends, and family as well as the Prodigy Foods team members who work tirelessly to make the company great.
Top Fish Feed Raw Material Suppliers & Manufacturers in India
Presently, Prodigy Foods is one of the top Fish Feed Raw Material Suppliers & Manufacturers in India. Our fish feed is manufactured from nutritionally healthy raw materials. High protein content, suitable for fish that are growing more rapidly. By feeding our fish food, you can reduce the culture period of fish and save money on manpower and other costs. Important Features of choosing us for Fish Raw Material in India:-
Made with the finest materials and most advanced technology.

Promotes rapid development, thereby reducing costs and increasing profits.

Lower construction cost, saving time and expense, and increased profitability.

Contains high-quality protein.

Easy to digest, promotes fish health, and accelerates their growth.

Prodigy Foods offers you full support to guarantee that you get the most for your money.
Our team of professionals is always ready to assist you and advise you on the best fish farming practices so that you can achieve financial success. When you buy fish feed from Prodigy Foods, you get our water treatment products for free.
Types Of Fish Feed Raw Material and Nutritional Feed
Here are some elements which are essential for Fish Feed Raw Material –
Protein
Protein is an important component of the body's cells, tissues, and organs, as well as an important nutrition for fish. A certain amount of easily digestible and absorbable protein, as well as a proper balance of various amino acids, is necessary for the normal growth of fish.
Fats
Essential fatty acids in particular have an important role in regulating the immunological responses of fish. The humoral and cellular immunity of the animal body can be strengthened by including essential fatty acids in the diet.
Vitamins
Vitamins are essential nutrients to maintain the regular physiological functioning of fish and to grow normally. Antioxidants play a major role in this by preventing the oxidation of unsaturated fatty acids and fat-soluble cell membranes. ,
Minerals
Fish's immune system and disease resistance depend heavily on mineral elements such as iron, selenium, copper, zinc, and others, and feed cannot lack these nutrients.
Why Choose Prodigy Foods as Fish Feed Raw Material Suppliers & Manufacturers?
Prodigy Foods Our relentless dedication to quality and innovation makes us one of the best suppliers and manufacturers of Raw Materials for Fish Feed. As the first to introduce Rice DDGS in India, we exhibit our innovative spirit and undergo stringent quality tests to offer goods that are free from foreign impurities, have a longer shelf life, and have Reasonable prices. As your trusted partner, your success and happiness is our top priority.
The process of meeting the nutritional needs of fish is complex. When creating a complete feed formula, we must start with basic ingredients already available and create new protein, fat, and carbohydrate sources that are acceptable to freshwater fish. A complete and reasonably economical feed should be formulate on the basis of meeting the nutritional requirements to stimulate growth. Prodigy Foods provides cost-effective solutions that adhere to the highest quality requirements thanks to our extensive international experience and industry understanding.
​
Contact Details
Name: Prodigy Foods
Address: SCO-25, First Floor, Chandigarh Ambala Highway, Zirakpur, Punjab – 140603 (India)
Phone Number: +91-98763-28135, +91-86999-02333, +91-99882-04976
Frequently Asked Questions
Q – Who are the top fish feed raw material manufacturers in India?
A – Prodigy Foods is a top Fish Feed Raw Material manufacturing company and supplier in India. Our fish feed is made with nutritionally balanced raw materials.
Q – What is the most expensive ingredient in fish feed?
A – Accurate determination of protein requirements for each species and cultured life stage is important because protein is the most expensive component of fish feed.
Q – What are the primary components of fish feed?
A – Fish meal, wheat meal, yeast powder, mineral and vitamin premix, soybean meal, cottonse meal, groundnut meal, and rapeseed meal are some of the basic ingredients used to make floating fish feed.