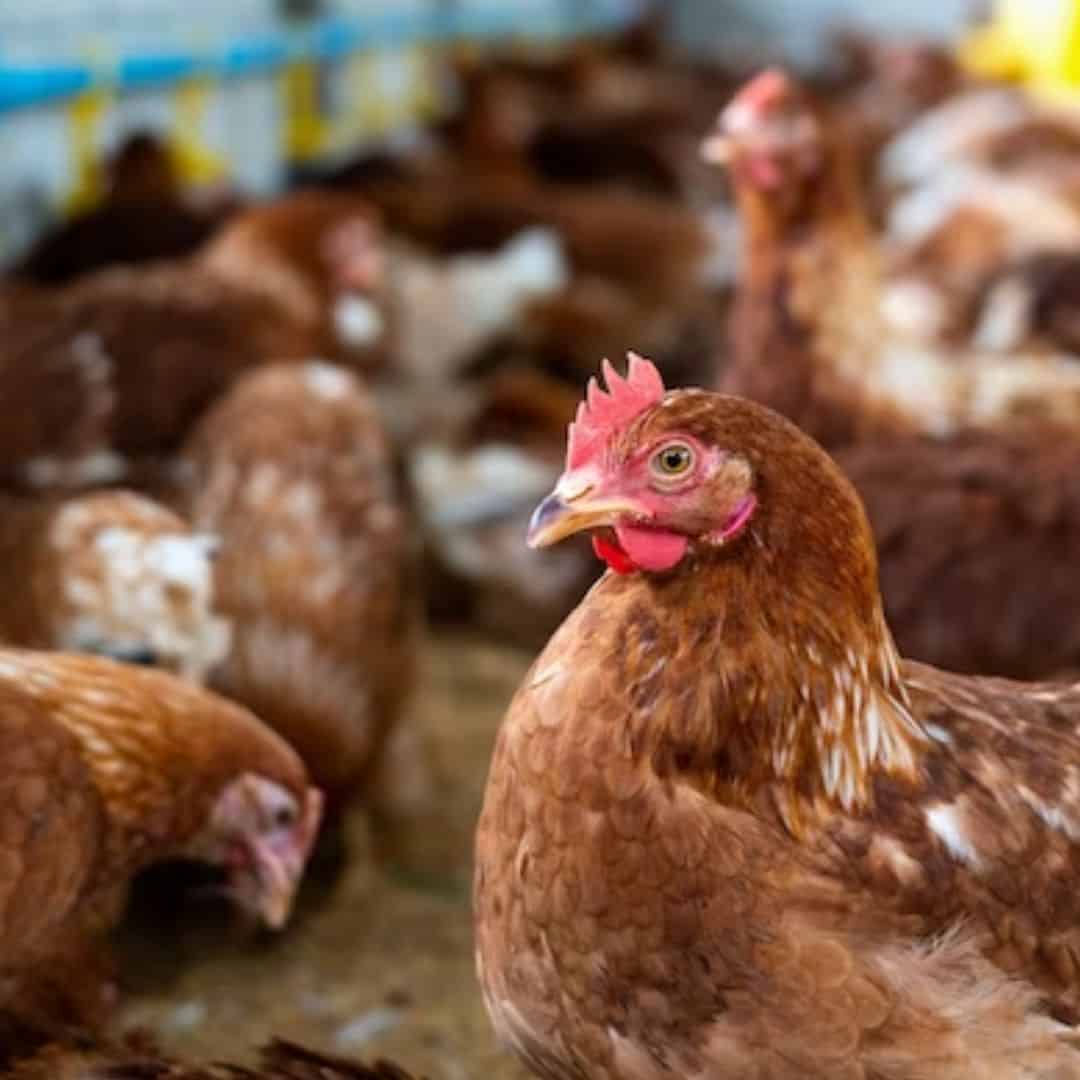 Poultry Feed Raw Material Supplier in Bangladesh
Poultry Feed Raw Material Supplier in Bangladesh – The poultry sector is essential for a regular supply of high-protein meat and eggs for Bangladesh's growing population. With the growing demand for poultry products, the importance of poultry feed cannot be underestimate. A regular supply of raw materials that contribute to a balanced diet of chickens is an important component of the poultry feed industry. Prodigy Foods is the top Poultry Feed Raw Material Supplier in Bangladesh and supports the long-term expansion of the poultry industry.
The poultry sector of Bangladesh has developed remarkably in the last few decades. Because of this, poultry farmers and producers are working harder than ever to meet the growing demand, which has increased the need for premium raw materials for poultry feed. Prodigy Foods is a respectable business that has established itself as one of the leading suppliers of Chicken Feed Raw Materials in Bangladesh. We serve a wide range of customers, including both small-scale chicken farms and major commercial producers.
Types of Poultry Feed Raw Materials
The raw material used to make poultry feed is essential for supplying essential nutrients for the healthy growth of birds. Optimum production of chickens is guaranteed by a balanced diet. Poultry feed is made from a variety of raw materials, each of which contributes unique nutrients essential to the health of birds. The following list of raw materials typical for chicken feed includes:
Corn and soybean meal are important components of chicken feed because they provide important proteins and carbohydrates.

Fish meal is an important source of high-quality protein and essential amino acids that support the normal growth and well-being of birds.

Wheat and rice bran are rich sources of fiber, vitamins, and minerals that help balance the total nutrient content of the feed.

This is an excellent source of calcium and protein, which are important for the skeletal development of chickens.

Vitamins and minerals have been added to ensure that the chicken feed meets all the nutritional requirements of the birds.
Future Scope of Poultry Feed Raw Material Business in Bangladesh
Bangladesh has a significant opportunity to stimulate agricultural growth and reduce malnutrition through the poultry sector. It is an essential component of Bangladesh's agricultural system and has provided support services and direct and indirect employment opportunities to approximately 6 million people, adding 1% to the country's GDP. As a result, this sub sector has proved to be a successful economic endeavor. This industry, which represents 14% of the value of all cattle production, is expanding rapidly. The chicken alone accounts for 37 percent of Bangladesh's total meat production.
There is a lot of scope for work in the poultry industry in Bangladesh. About 22-27% of the total supply of animal protein comes from poultry. Especially for women, children, and the elderly, poultry farming provides full or part-time employment options in agricultural activity. Where chickens are raise in ponds as part of an integrated system such as fish-cum-duck farming, poultry dung is use as fish feed. By producing and selling poultry and poultry products, the poultry farming industry of Bangladesh has significantly increased employment there.
Why Choose Prodigy Foods as Poultry Feed Raw Material Supplier in Bangladesh?
For chicken farmers and enterprises, choosing Prodigy Foods as a raw material provider in Bangladesh can be totally profitable. Owing to its dedication towards excellence and customer-centric services, the business is providing its business opportunities in Bangladesh and India as well as other countries. Prodigy Foods stands out as the top choice for Poultry Feed Raw Material Supplier in Bangladesh for the following reasons:
Prodigy Foods is renowne for its unwavering commitment to maintaining the highest quality standards for its raw materials.

Their in-depth understanding of poultry nutrition allows them to design custom feed solutions

Prodigy Foods Takes Environmental Sustainability Seriously

Our efficient supply chain ensures timely and reliable delivery of raw materials to customers even in remote areas.

The company's dedication towards customer satisfaction has earned them a loyal customer base.

Prodigy Foods adheres to all relevant safety and regulatory standards.

With years of experience in the industry, Prodigy Foods has built a strong reputation as a reliable and trustworthy supplier.
Due to its emphasis on quality, consistency and customer service, Prodigy Foods is one of the top suppliers of Chicken Feed Raw Material in Bangladesh. For poultry farmers and producers in Bangladesh, choosing Prodigy Foods can result in improved chicken performance, better profitability and continued expansion.
Contact Details
Name: Prodigy Foods
Address: SCO-25, First Floor, Chandigarh Ambala Highway, Zirakpur, Punjab – 140603 (India)
Phone Number: +91-98763-28135, +91-86999-02333, +91-99882-04976
Frequently Asked Questions
Q – Where can I buy poultry feed raw materials in Bangladesh?
A –  Poultry feed raw materials can be purchased from various sources in Bangladesh, but you should contact Prodigy Foods to buy quality ingredients in Bangladesh. We offer a wide range of raw materials for poultry feed production.
Q – What are the raw materials for poultry feed?
A – Many of the components needed to make feed for chickens, ducks, and other domestic birds are known as poultry feed raw materials. These resources are rich in nutrients and provide important components for the growth, well-being, and production of birds.